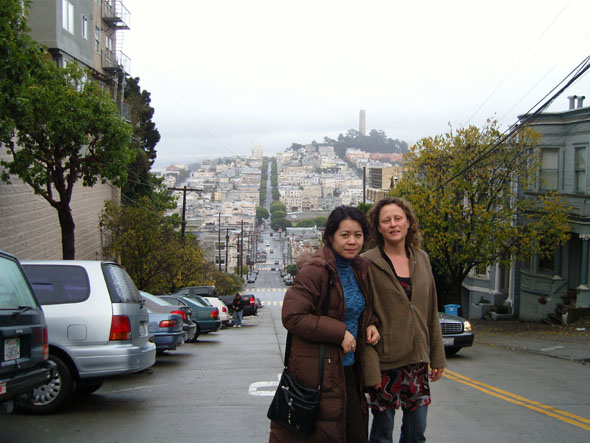 Xu Fengxia and Gunda Gottschalk in San Francisco 2007.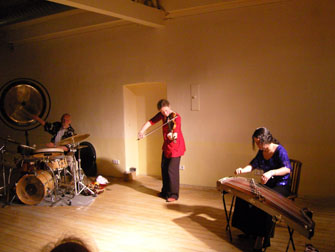 Günter Baby Sommer, Gunda Gottschalk and Xu Fengxia at the Café Ada in Wuppertal may 2008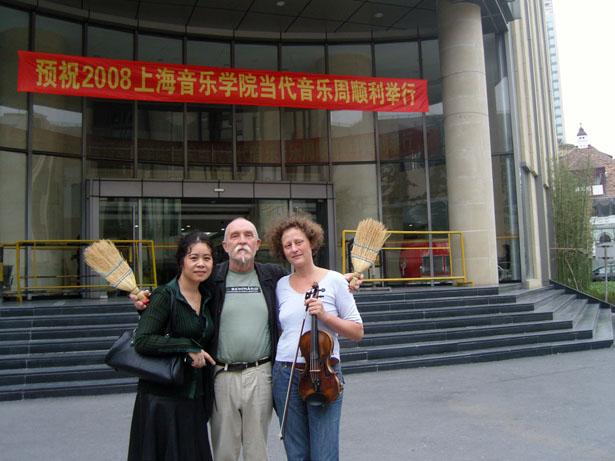 Xu Fengxia, Günter Baby Sommer and Gunda Gottschalk in front of the Shanghai music conservatory.
Xu Fengxia, Gunda Gottschalk, Barre Philips and Le Quan Ninh during a performance at Muenster Klangzeit festival 2007.
Xu Fengxia and Gunda Gottschalk have been working together for a long time, sometimes as a duet called Youlan, sometimes with french percussion player Le Quan Ninh, sometimes with bassist Barre Philips and recently with drummer Baby Sommer.They started to know each other when playing in Peter Kowald`s project "365 Days" (which meant that Peter Kowald did not leave Wuppertal for a year). After this they used to be the core of Peter`s band called "Global Village" .After Peter Kowald`s sudden death in 2002 they continued to play as a duo. There have been numerous concerts at festivals e.g. the Vision Festival in New York, the Victoriaville Festival in Canada, the Other Minds Festival in San Francisco, also "Taktlos" in Basel, the 2008 Moers Festival and "Klangzeit" in Muenster. "Youlan" plays improvised music which is - also- based on the experience both have with their own traditions (Chinese and Western classical music). Gunda Gottschalk also is a main figure of the "Free Elephant" Label in Wuppertal.Xu Fengxia, Gunda Gottschalk and Baby Sommer played two concerts in Shanghai in fall 2008.
Gunda Gottschalk, Baby Sommer and Xu Fengxia atCafé Ada in Wuppertal 2008.